Come and learn English
in the inspiring landscape
of the Canadian Rockies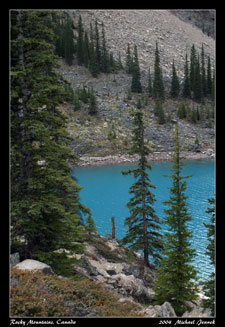 Picture Perfect Postcard
Michael Jennek

LEARN ENGLISH IN THE BEAUTY OF NATURE
Have you ever thought of leaving your busy life behind for a couple weeks or even months to learn English? Many visitors I have met over the years have done just that.



A DIFFERENT TYPE OF HOLIDAY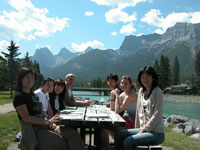 Studying under the Peaks

The idea of leaving behind everything you know and embarking on a new life (however temporary) can be exciting - and daunting at the same time. Going on a language vacation allows you to not only improve your language skills but also broaden your way of thinking when it comes to experiencing new cultures and a new way of life.
Some visitors I have met have said that it has forever changed the way they think and the friendships both in and out of class are special because of the unique circumstances that brought them about.



REMEMBER LEARNING ENGLISH IN SCHOOL?
You do? Okay, this is exactly what I want you to forget. Gone are the days where English classes were boring and consisted of memorization and regurgitation. Have fun learning and using English in and out of the classroom. Build up your confidence and start talking! Mix it up a bit by learning with people from all over the world who may have similar interests (like skiing or hiking) but yet bring a vast array of talents and unique qualities to your class. It is not all about learning English but learning to use the English you have!



SO YOU THINK YOU ARE TOO OLD?
Language schools nowadays cater to people of all ages. Most people actually like studying in a mixed age group because it offers everyone a unique experience.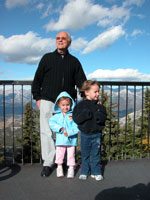 Manfred on Cloud 9
If you think you are too old to learn English - think again. Our good friend Manfred from Germany started learning English when he was 75. His wife had passed away and he was looking to somehow add another dimension to his life. With his sons' encouragement, he decided to start learning English. He came here to the Canadian Rockies three times and not only improved his English so he could communicate with anyone, but also made many friends of all ages. He always said that his favourite part was talking to young people from all over the world in his newly-found tongue - English. I remember his last day of class - he came home with homemade cake, a bouquet of flowers and e-mail addresses, all because he had been such an inspiration to the students in their twenties. On weekends and after class Manfred was always on the look out for the next hike or next sightseeing tour. He always said that they were great holidays and always reminded us of the fact that "one never stops learning - no matter what the age."



WHAT ELSE CAN I DO?
ACTIVITY PROGRAMS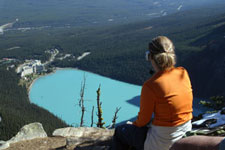 Time to Get Away
Michael Jennek
Schools offer all different types of activities based on what the area is known for and what people are most interested in. Such programs are offered on the weekends, in the afternoons or after school, depending on the types of activity, schedules and seasonal conditions. Go hiking, canoeing, sightseeing, skiing or snowboarding - make the most of your time in the mountains.



WHAT ABOUT ACCOMMODATIONS?
HOMESTAY PROGRAMS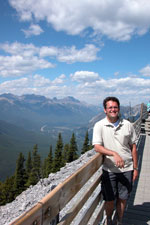 Our Homestay
Student Marco
You may want to consider staying with a Canadian Homestay family during your stay. This not only gives you the opportunity to see how a typical Canadian family lives but also allows you time to practise your English in a normal setting. Your Homestay family will give you room and board and maybe even a brand new set of grandparents or siblings!!



LET THE MOUNTAINS INSPIRE AND REFRESH YOU
There is no doubt that being in the freshness of the mountains changes the way you feel. Why not come and recharge your batteries in the Rockies while improving your English. Who knows, it may even get you that promotion when you get home!



WOULD YOU LIKE HELP OR MORE INFORMATION?
If you are interested in studying English here in the Rockies and would like to find out more, just fill out the following form. My wife is an ESL teacher and is familiar with all types of possibilities here in the Rockies. Give us some background and tell us a little about yourself and your interests, and we will try our best to point you in the right direction. Why do you want to improve your English? What kind of experience are you looking for?



Return from Learn English
to Home