Read some fun accounts of the ski-adventures that await you here in the Canadian Rockies! What are you looking for in a ski/snowboard holiday getaway?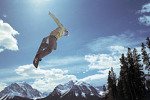 "Ski Big 3" Thrills! by Travel Alberta
Within Banff National Park in Alberta, discover three major ski resorts and unlimited possibilities for winter fun!
---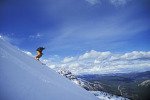 Jasper's Laid Back Marmot Basin by Travel Alberta
Explore the superb and varied slopes of Marmot Basin in the heart of protected Jasper National Park, where the mantra is "uncrowded, unhurried and laid-back."
---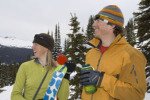 Green Skiing in Alberta by Travel Alberta
Skiers are used to stopping for avalanche danger or traffic congestion on mountain routes. But at Sunshine Village it's not unusual to stop for goats grazing on the road.
---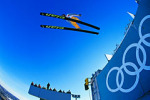 Try Olympic Skiing: Nakiska and Friends by Travel Alberta
Come to Calgary on your way to skiing the Canadian Rocky Mountains and you'll discover you can be carving Olympic turns almost immediately.
---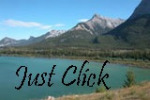 Would you like to give us your suggestions and ideas and have us build a customized ski get-away that fits your schedule and suits your budget? We work with a great wholesaler who can package accommodation and ski passes at great prices. Let us plan the details like tours and transfers, leaving you to enjoy your holiday. Fill out our
Vacation Request Form